Overview
Ability Dogs Canada offers Agency Trained Service Dogs, Board and Train Service Dog Programs, as well as Trainer-Guided Service Dog Training. Our organization is a Canadian Service Dog School that provides services from Coast to Coast. Ability Dogs Canada strives to provide expertly trained and reliable canines to enhance it's handler's abilities. This is in an effort to unite humans and dogs to balance abilities and to enhance opportunities. We do this through the following programs:
Our Pack
Samantha Cooper
Head Trainer (ABCDT, CTDI, AACE)
Samantha has been studying animal behaviour and training for over 20 years and she is a certified trainer who studied at Animal Behavior College. Her special interests are in PTSD and Seizure response/alert dog training but she is very educated in, but not limited to, Autism, PTSD, Seizures and Mental Health. She has extensive experience working in crisis situations and working with individuals who struggle with mental health, PTSD challenges, and epilepsy. To date, Samantha has fully trained over 60 service dogs.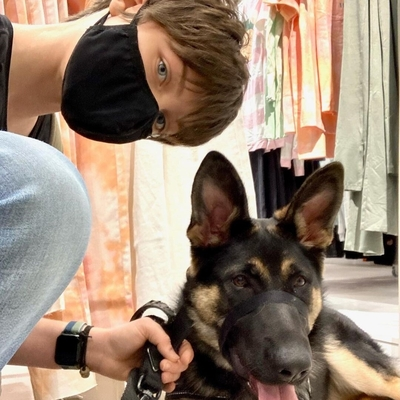 Raina Cooper
Trainer (ABCDT)
Raina is a recent graduate from Animal Behaviour College and graduated with honours at the top of her class. She is currently working towards her ADCT (Ability Dogs Canada Trainer)training status that will allow her to train service dogs. She shows amazing skills and patience when working with animals and follows positive reinforcement methods when training.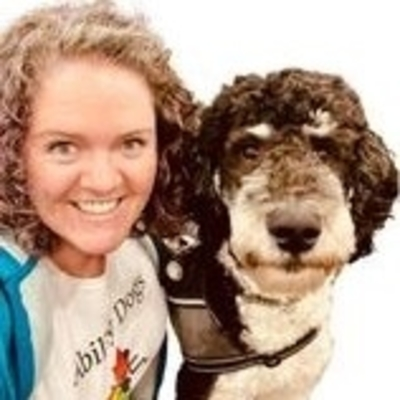 Melanie Perry
Foster Specialist 
Mel has been with ADC from the start and started out as a volunteer foster. Her role as a foster still remains, but she is also dedicating her time to foster education, fund-raising, and swag sale/orders. For all your ADC Merchandise, Mel's your contact: mel@abilitydogs.ca
Colleen Wilson McElroy
Educator 
Colleen came to us as a handler to ADC Finn, who is being trained as an intervention dog. Colleen's skills in educating are such an asset to ADC as we continue to educate stores, restaurants, and our community about service dogs. Education is power and knowing how to make an establishment accessible to everyone... including handlers with service dogs is very important to us here at ADC.
Shawn Floyd
Education and Accessibility
Biography coming soon...